Vor 20 Jahre wurden bei uns die ersten Greenriver-Puppies geboren.

Seither haben wir in 19 Würfen 145 Hundebabies aufgezogen.

Wir bedanken uns ganz herzlich bei allen Zweibeinern, die unseren

Hunden einen schönen Lebensplatz, ein wunderbares Zuhause

gaben und noch geben.

In dieser Jubiläumsgalerie sind Bilder von fast allen Hunden aus unserer

Zucht zu finden.

Nebst dem Namen ist jeweils die Geburtszeit des Hundes eingetragen
Der C-Wurf 14. Juli 1999: "Aller Anfang ist spannend ..."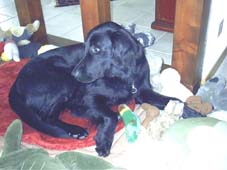 21.34 Corey (Corey Chester) 22.44 Nico (Canny Clyde) 23.35 Candy (Candy Caine)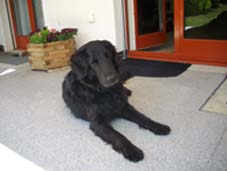 23.50 Calvin (Calvin Calloway) 0.25 Donar (Country Chuck) 01.55 Cara (Cheyenne Celly)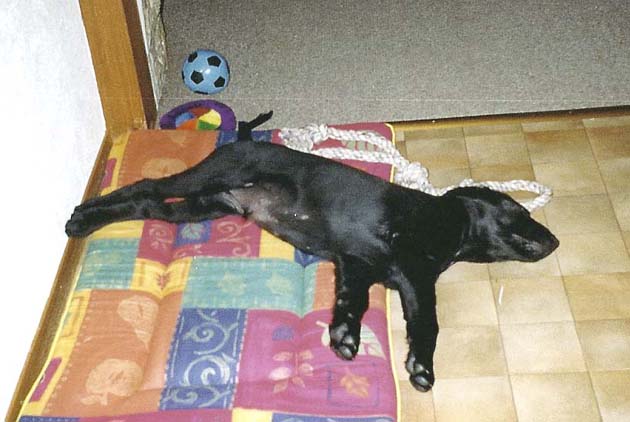 03.35 Chelsea (Chelsea Cassie) 03.45 Gino (Caddy Cimarron)
Der D-Wurf 3. März 2002: "Lindsays erste Babies"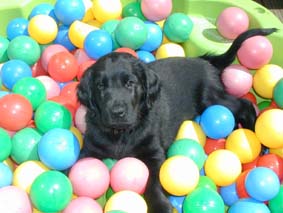 18.45 Mailo (Dylan don't break my heart) 18.57 Rico (Dusty Dingo Downunder) 19.14 Maluk (Dandy dolce vita)
19.42 Juna (Destiny Diamond in the dark) 20.00 Miro (Daring Damon) 20.06 Sheila (Delightful Daydream Sheila)
20.40 Deena (Deena dainty diva) 21.30 Surfy (Darwin don't talk just kiss +)
mit Bruder Mailo
Der E-Wurf 18. Mai 2003: "Flame's Sechsmädelhaus"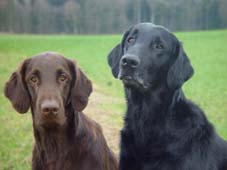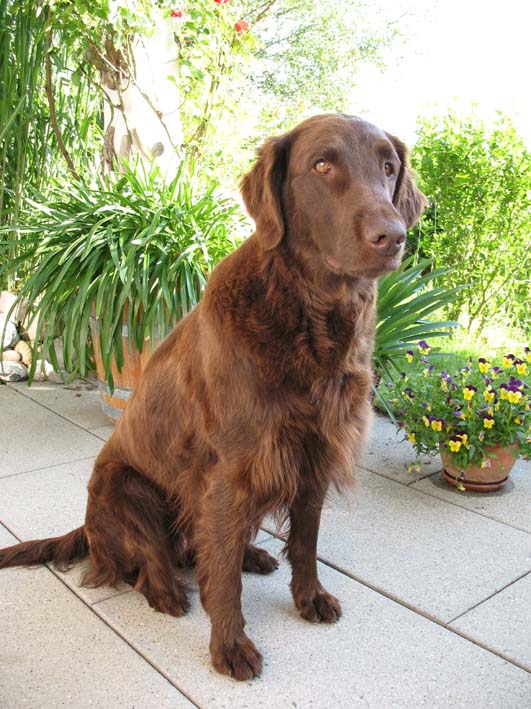 16.27 Ela (Ela eager to enchant) 16.56 Ella (Endearing Emily) 17.14 Lucy (Elaine everybody's
mit ihrer schwarzen Mutter Flame Darling)
17.17 Ginger (Eye catching Eve-Ginger) 17.38 Xela (Earla east of eden) 18.28 Euna (Euna exquisite edition)
Der F-Wurf 21. Mai 2004: "Ein schwarzer Tag, nur ein Hundebaby überlebt"
Luna mit ihrer Stiefschwester "Schäfi" 03.30 Luna (Fortune and fame Luna)
Der G-Wurf 24. Dezember 2004: Junas Christmas-Puppies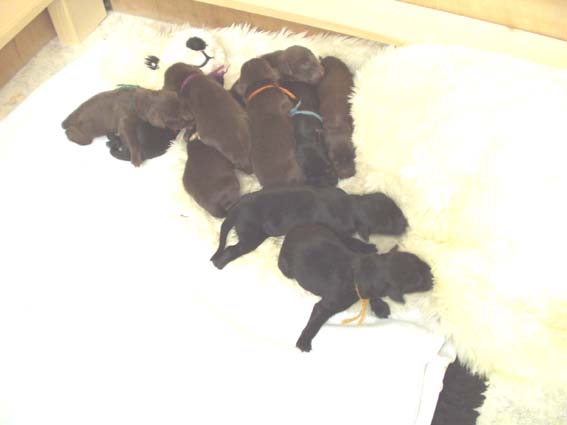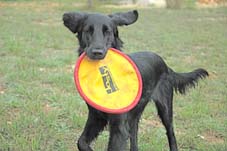 19.30 Lotta (Gwenda glittering gem) 19.45 Filou (Glen gentle gigolo) 19.50 Morena (Gigi gipsy girl)
19.55 Taru (Glamourous Grace) 20.03 Gaana (Geena glimpse of paradiese) 20.06 Garry (Garry lucky gambler)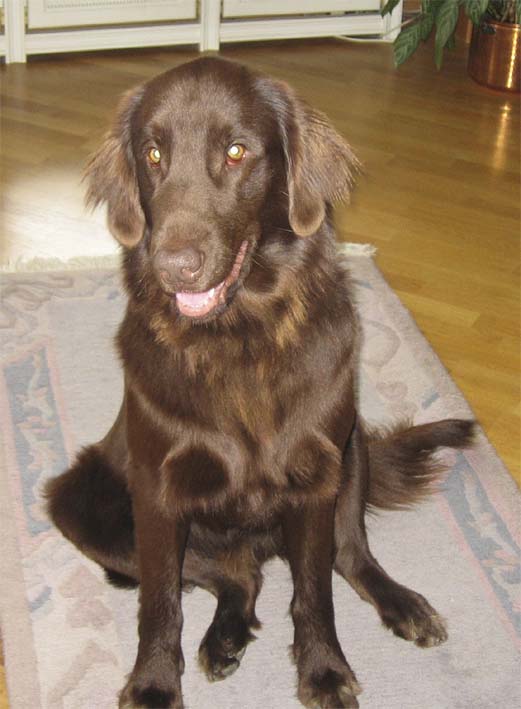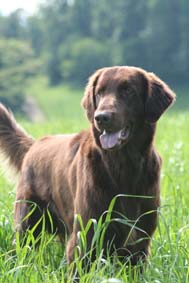 20.35 Chogna (Georgia 20.55 Gwynn (Gwynn go 21.10 Lennox (Greg guardian angel)
gone with the wind) for glory)
Der H-Wurf 2. Dezember 2005: "Die Zwillingsschwestern erblicken das Licht der Welt"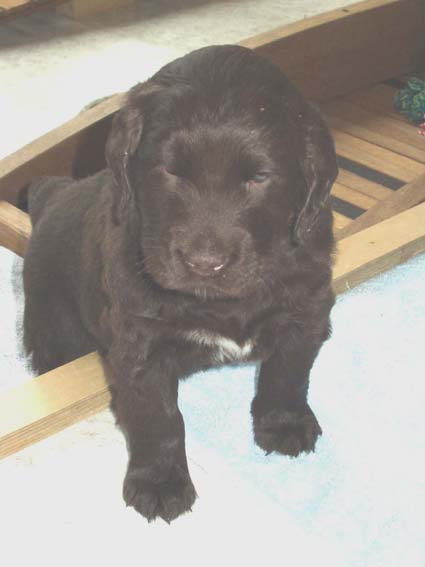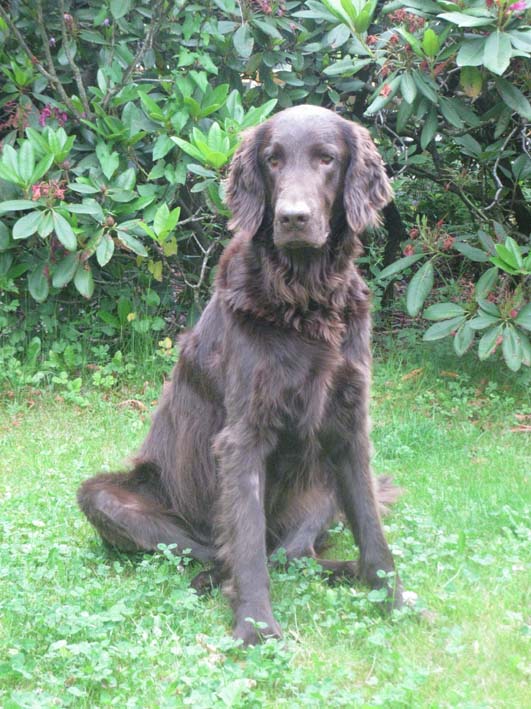 11.00 Honey (Honey hold me for a while) 11.00 Nela (Heaven can wait)
Der I-Wurf 26. November 2006: "Bilder der I-Puppies erscheinen in der Presse"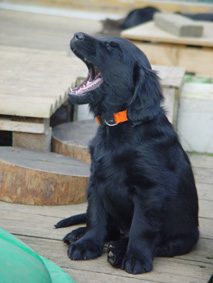 07.40 Ian (Insane but irresistible Ian) 07.47 Mexx (Illustrious idol Iden) 08.02 Ike (Ike the impetuous)
08.12 Angie (It's India indeed) 08.53 Miro (Irreplaceable Irving) 09.06 Nala (Ivory Nala my inspiration)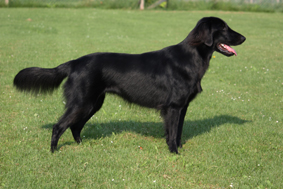 09.54 Izzy (Itsy-bitsy Izzy dizzy) 10.01 Islay (Islay inch by inch a lady) 10.51 Ina (Incredible impressive Ina)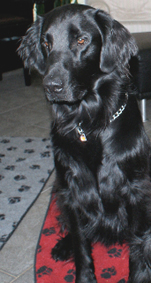 11.49 Chester (Invincible Ivon)
Der J-Wurf 21. Februar 2008: " Models beim Shooting mit der Profifotografin"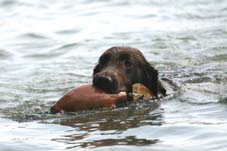 13.45 Rusty (Jazzy Jesse James) 14.15 Jara (Jim-dandy Jeanie) 14.32 Cosma (Jenna just take my heart)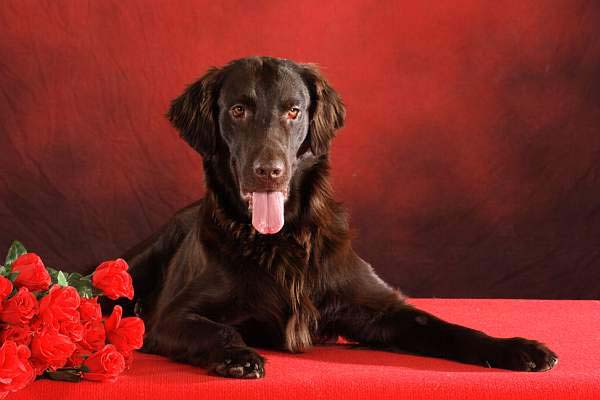 14.53 Vela (Jolly jigging Jill) 16.03 Janus (Jaywalker Jayden Jerry) 16.45 Jodie (Jodie comes for a joyride)
18.13 Lana (Jaunty Jackie jump for you) 19.48 Jamie (Jamie Juwel)
Der K-Wurf 21. Dezember 2008: "Nelas prächtige Achterbande"
16.55 Rava (Kaylinn kindly loves you ) 17.05 Naira (Kelsey keep smiling) 17.13 Bostitch (Kizzie
keen on k issing)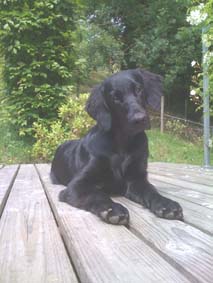 17.22 Dusty (Keanu captain Kirk) 18.16 Nele (Kelly is kidding you) 18.34 Neko (Kristy kind of kinky)
20.26 Keeva (Keeva key to your heart) 21.12 Kimbal (Kimbal knave of hearts)
Der L-Wurf 20. März 2010: Nalas zehn kleine Negerlein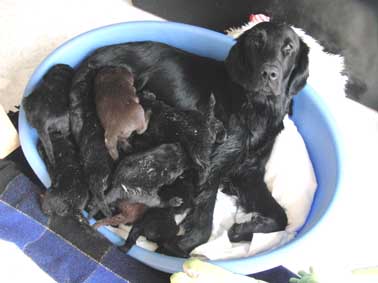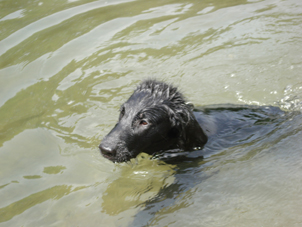 12.36 Lisha (Lauren lasting memory) 12.48 Mars (Lazy Lacey-Lewis)
12.56 Topas(Legendary Lucky Luke) 13.13 Maxx (looks like Maxx Junior)
13.36 Ylvie (Loony Lois Lane) 14.13 Leroy (Little Leroy Brown)
15.08 Onyx (Leo in the limelight) mit Bruder Topas (Legendary Lucky Luke) 15.18 Luna (Lilac for a lifetime)
15.28 Thia ( Laid-back Lady-Lou) 15.56 Lexie (Lovely Lexie)
Der M-Wurf 21. April 2011: Die Chocolate-Puppies. Certo und Jamies Blumenkinder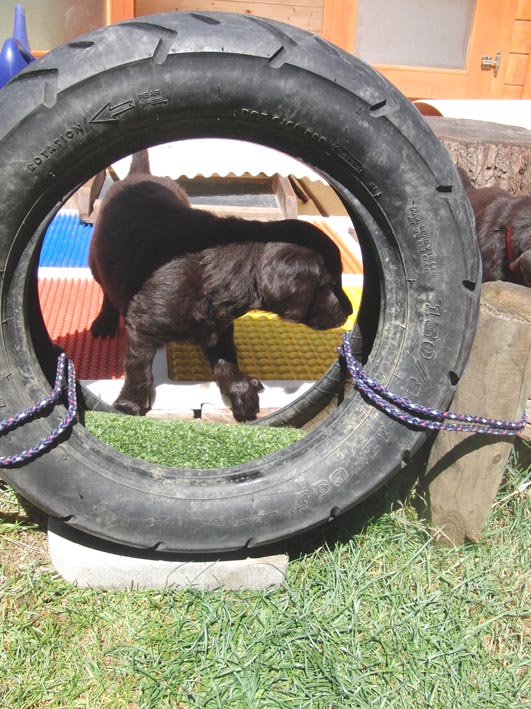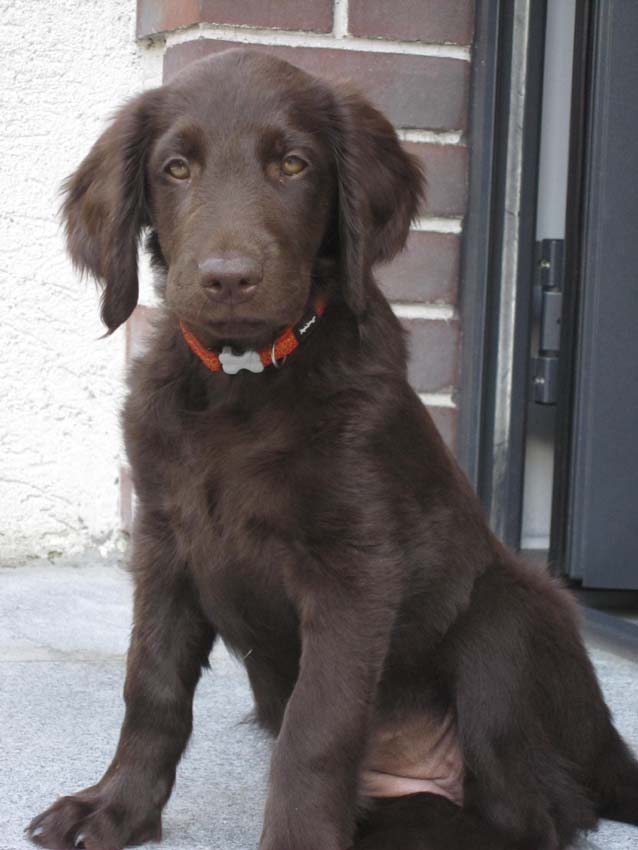 14.04 Jessie (Must have magic Meryl) 14.10 Marlon (Marvellous Marlon)
14.26 Myro (Myron always in my mind) 14.32 Miro (Merry Merlin)
14.40 Mara (Moira mostly in motion) 15.06 Tama (Mavis mainly a madcap)
15.18 Malou (Mable maybe a mermaid) 15.56 Lennox (Mystery mighty Miles)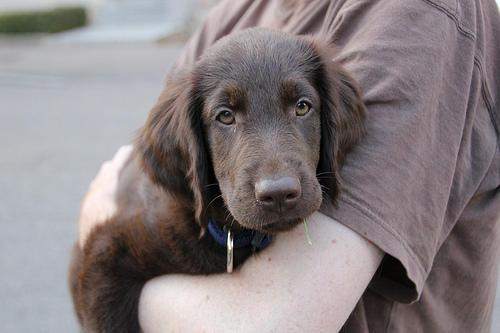 16.32 Lotta (Meghan meek and mild) 16.44 Mocca (Maude my mochabean)
Der N-Wurf 12. Mai 2012: Madame Einzelkind
8.30 Nancy (Nothing compares to you)
Der O-Wurf 19. März 2013: Jamie und Michels Edelsteinkinder
08.59 Topaz (Occasionally obstinate Orric) 09.08 Ruby (Oonagh on the move)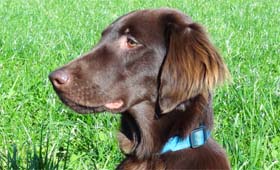 09.22 Orla (Orla Opal) 09.36 Tana (Onóra my own and only)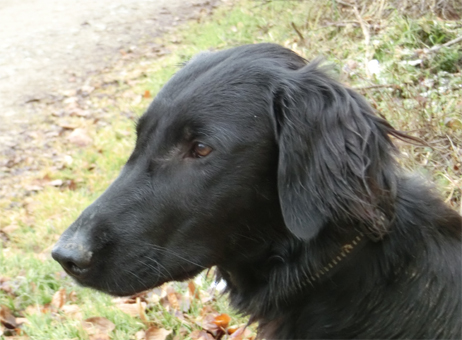 09.46 Owain (Overjoyed Owain) 10.24 Kimi (Okey-dokey Oakley)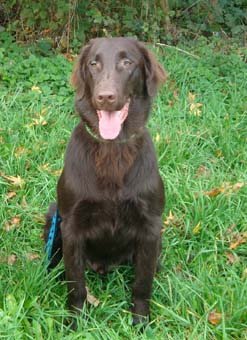 11.12 Molly (Oleasa once and for all) 11.23 Diamond (Oberon opposite of ordinary)
Der P-Wurf 12. März 2014: Jamie und Spash's Cocktailparty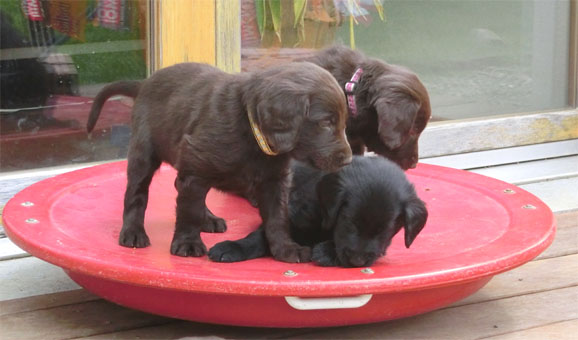 16.21 Philo (Pick a winner Pierce) 16.31 Percy (Perfect powerfull Percy)
16.52 Pharuk (Play it again Payton) 17.12 Jaimy (Peppermint Patty)
17.37 Molly (Pretty precious Peggy) 17.44 Nuri (Phoebe: feel the passion)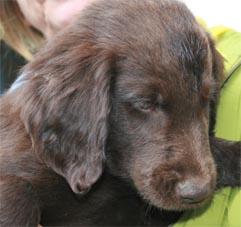 18.28 Pasco (Parker part of paradise) 18.42 Fynn (Pitt plenty of pleasure)
18.54 Pearl (Princess Pearl jam)
Der Q-Wurf 17. März 2015: Jamie und Mitchs Sternenkinder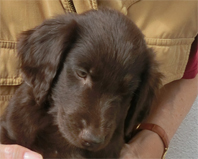 09.21 Quentin (Quentin question of honor) 09.29 Quanda (Quanda quantum leap)
09.47 Quincy (Quincy quite the thing) 10.11 Tamina (Quixotic Queenie)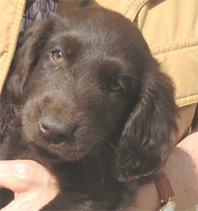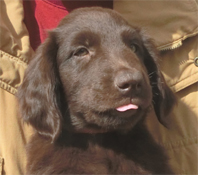 10.44 Hazel (Quizzical Quizna) 10.49 Caro (Quiggley quirk of fate)
10.58 Quba ("Q" quantum of solace) 11.38 Maggie (Quess quest for happiness)
11.56 Quillie (Quill quick as lightning) 12.43 Quara (Quara a qualified star)
Der R-Wurf 18. Februar 2016: Orla und Levis Island-Kids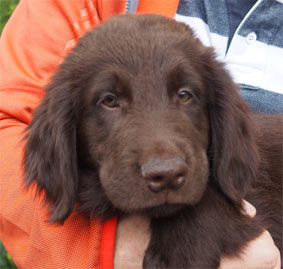 17.00 Caro (River ready to run 17.07 Iona (Raine over the rainbow)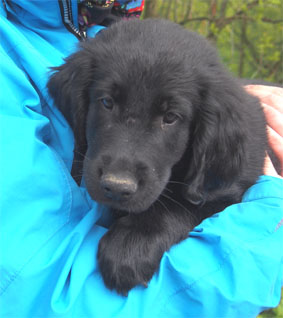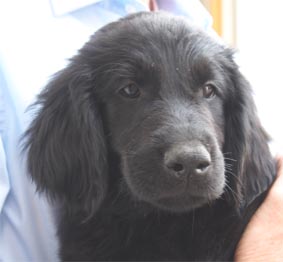 17.29 Rasco (Rhett red-hot chilipepper) 17.52 Islay (Rose Rhapsody in blue)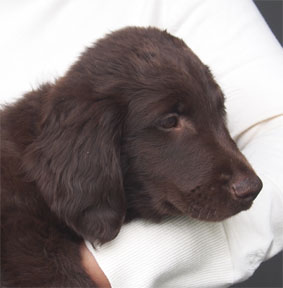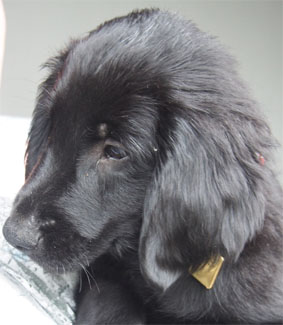 18.07 Faramir (Ramblin' gamblin' Ryan) 18.30 Zoro (Richie reach for the sky)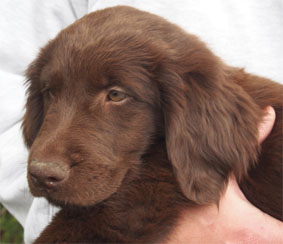 19.08 Rona (Reenie rermind me to smile) 19.53 Cheyenne (Ruby little runaway)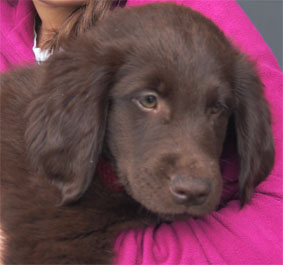 20.14 Isla (Randy raging storm)
Der S-Wurf 26. April 2017: Die Sweethearts von Orla und Fudge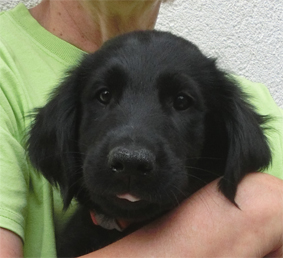 17.22 Ben (Steevie still the One) 17.54 Finnya (Sinéad simply sweet)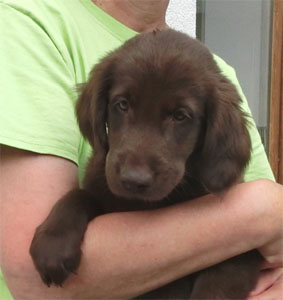 18.18 Anuk (Still in Love with Stella) 18.28 Sky (Sky like a Skyfall)
19.06 Shila (Scarlett my starlet) 19.52 Snoop (Shooting star Séan)
21.06 Suri (Sail away with Sally) 21.14 Aragon (Stand by me Stan)
21.34 Scott (Scott Scotch & Chocolate)
Der T-Wurf 14. Dezember 2017: Die Märchenkinder von Ruby und Levi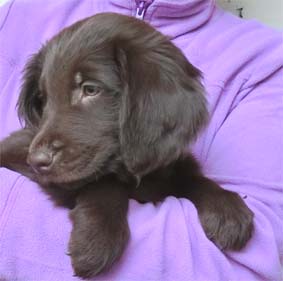 14.25 Travis (Take a chance on Travis) 14.30 Tinka (Tess take my breathe away)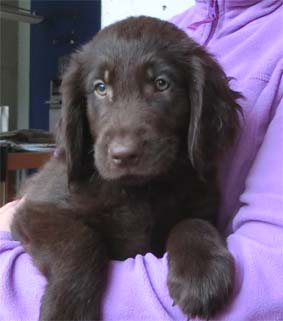 14.55 Kobe (Time for Tiree) 15.00 Tamino (Terence tender surrender)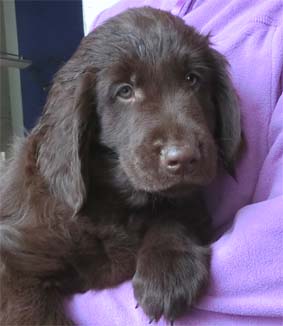 15.10 Tiro (Turner touch the sky) 15.38 Tracy (True love tiny Tracy)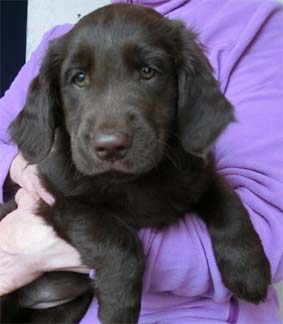 15.49 KIlda (That girl of mine Kilda) 16.03 Thelma (Trust in tawny Thelma)
Der U-Wurf 19. Mai 2019: Die ultimativen Peanuts von Orla und Malek
15.14 Sally (Undercover Angel Sally) 15.49 Filou (U are my Obsidian Filou)
16.00 Piña (Unbreak my heart Piña) 16.18 Kymo (U never walk alone Kymo)
16.43 Kevin (Up and away with Kevin) 16.50 Yago (Unbelievable untamed Yago)
17.08 Uma (Unique Undine Uma) 17.28 Joey (Unconditional Love)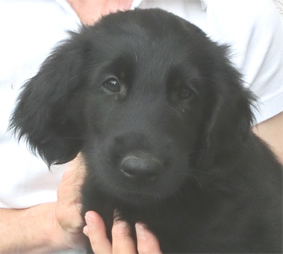 18.23 Uwe (Upcoming star Ulises) 19.59 Cody (U r on my mind Cody)
Der V-Wurf 29. Mai 2020: Die V.I.D. (Very Important Dogs) von Kilda und Malek
17.41 Aiko (Victorious Virgil) 17.51 Nika (Vessa vision of Paradise)
18.06 Vinia (Viva la Vida Vinia) 18.34 Maliha (Valene Valentine girl)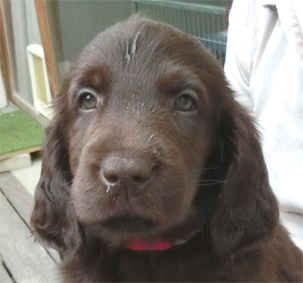 19.12 Gioia (Vanda Vanilla Queen) 19.28 Ginny (Velma very fine Love)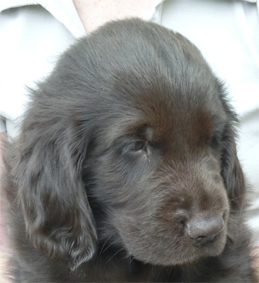 19.57 Charlie (Visionary Dreamer Vince) 20.55 Finn (Van Valorous Vagabond)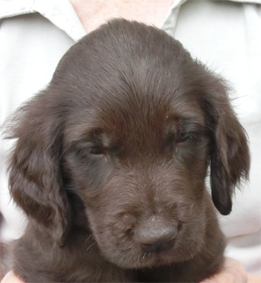 20.50 Emma (Viona Voice of the heart) 21.47 Tessa (Venus view from heaven)