Impressionen aus Schottland
An der Nordseeküste bei Brora: Jamie, Orla, Kilda
Orla Jamie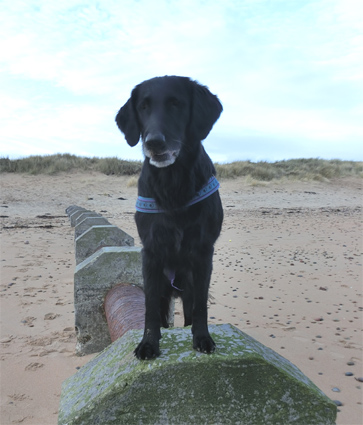 Spaziergang in Allt na criche nahe Fort Augustus
Marvellous Marlon Quanda quantum leap
Die Schweiz versinkt im Schnee (zumindest in den Bergen)
Take a chance on Travis mit Familie in Flims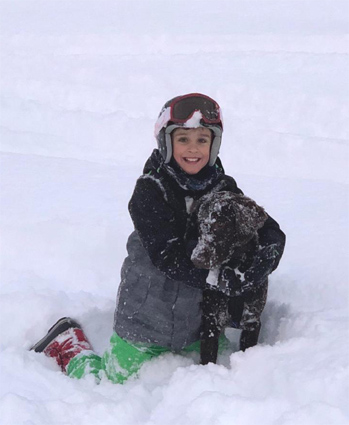 Islay inch by inch a Lady und Pasco (Parker part of paradise)
Entijo`s heartbreaking Gypsy mit Karin "Gimme five"!
Jodie comes for a joyride
Anuk (Still in Love with Stella)
***
Happy New Year!
Sprung ins 2019: Jodie comes for a joyride
Ben (Steevie still the One) mit "Bruder" Hogmanay (Silvester) verschlafen: That girl of mine Kilda
Silvester in der Normandie: Islay (Rose Rhapsody in blue) Philo (Pick a winner Pierce)
Tage im Schnee: Islay inch by inch a Lady und Bruder Pasco (Parker part of paradise)
Ruby (Oonagh on the move) und Tochter True Love tiny Tracy
Jessie (Must have magic Meryl) rettet den Eisblock und Schwester Maggie (Quess quest for Happiness) warten auf den Kongwurf.
***
Erschienen in der
Zeitschrift des Setterclubs (zum Lesen rechte Maustatste, Grafik ansehen)
Bilder von Olivier Gardelle (Vetimage), Sebastian Manger, Beate Schwarz, Barbara Gloor
Erschienen in der Zeitschrift WOW der Retrieverclubs Schweiz